The Essential Clive Barker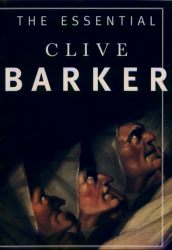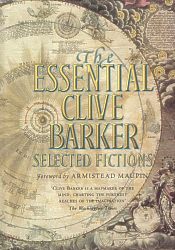 Clive Barker takes us on a personal tour through the dark and fantastic land of his imagination.

Huge in scope, this unique collection examines the work of a man who has taken us further than any other writer of modern fiction: from the fantastic lands of The Fugue (Weaveworld) and the Dominions (Imajica) to the uncharted waters of the dream sea, Quiddity (The Great and Secret Show and Everville). His peerless imagination has only been matched by both his storytelling - from the groundbreaking series of short stories, the Books of Blood, which served as a wake-up call to a floundering horror industry, to the grand metaphysical vision of Galilee - and his ability to create memorable characters such as Will Rabjohns (Sacrament), Shadwell the salesman (Weaveworld) and Judith (Imajica).

In addition to this, The Essential Clive Barker includes an introduction by the renowned Armistead Maupin, author of Tales of the City, and a specially written commentary by Clive which gives a brand new insight to the man and his Art.

A unique project by a unique author, The Essential Clive Barker will appeal both to long-time fans of his work, and anyone with an interest in great fiction.

Release History
The Essential Clive Barker (UK Sept 1999) Hardcover
The Essential Clive Barker (US Dec 1999) Harcover
The Essential Clive Barker (UK 2 October, 2000) Paperback
The Essential Clive Barker
Clive Barker / Hardcover / Published Dec 1999
608 pages
Published by HarperCollins

Place Order

The Essential Clive Barker
Clive Barker / Paperback / (2 October, 2000)
633 pages
HarperCollins

Place Order